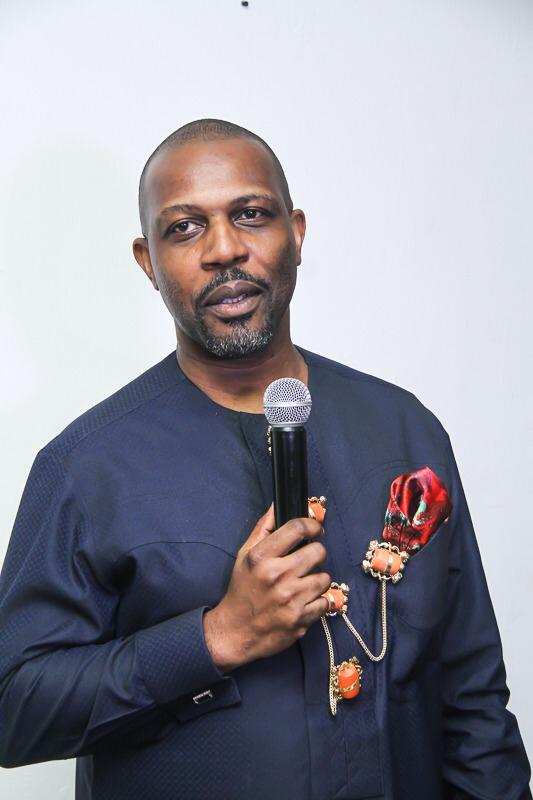 Good people are becoming more and more critical to move Nigeria forward. When Nigerians realise we cannot continue like this, they will look for people like us who care about people or younger versions to exhibit excellence and toughness combined.
Prince Tonye Princewill
Prince Tonye T.J.T Princewill
Prince Tonye T.J.T Princewill (born 4 January 1969) is a Nigerian investor, politician, film producer and philanthropist who was the 2015 Labour Party and 2007 Action Congress candidate for Governor of Rivers State. He is currently a member of the All Progressives Congress (APC) and the son of King T.J.T. Princewill of the ancient Kalabari Kingdom.
Early life and Education
Prince Tonye Princewill was born in the UK to the family of the present King (Prof.) T.J.T. Princewill, the Amanyanabo of Kalabari Kingdom of the Amachree Dynasty of Rivers State. His father was a Professor of Medical Microbiology before he became a monarch. His mother, Ibiere Princewill, was an entrepreneur, notably successful in large scale Distribution and Farming. She passed away in 2000.
Tonye Princewill started his early education in the United Kingdom, before returning with his parents to Nigeria, where he enrolled at the Hillcrest High School in Jos from 1976–1980. He then attended Federal Government College (Port Harcourt) where he obtained his West African Senior Certificate/ General Certificate of Education O'Level in 1985. In 1990 he attained a BEng in Petroleum Engineering at the University of Port Harcourt and later returned to the UK to successfully complete a master's degree in Mineral Resources Engineering at the Imperial College London in 1994.
He is married to Rosemary and has three children. Azariah, Teetee and Teepee.
Political Career
Prince Tonye Princewill's political career took center stage when as a first time politician, he was nominated as the gubernatorial candidate of the Action Congress for the governorship of Rivers State in 2007. Tonye Princewill's campaign attracted significant grassroots support with people admiring the courage of a fresh faced, bold challenge to the status quo. He lost the election under contested circumstances to the People's Democratic Party's (PDP) candidate, Celestine Omehia.
Following a Supreme Court decision to replace Celestine Omehia however with another People's Democratic Party candidate – Rotimi Amaechi, he opted for the option that the enemy of your enemy is your friend and withdrew his case at the tribunal following consultations with his Action Congress caucus in Rivers State. He later brought all the opposition parties under one roof and led the entire opposition in the state. Rotimi Amaechi's first tenure till date is still regarded as one of the most successful civilian governments ever. This was partly due to the constructive opposition the Organised Opposition played in Rivers state. The role the Prince played in this is often overlooked but history will be kind.
Professional Career
Prince Tonye Princewill's professional career spans almost 30 years, where he has worked as a Petroleum Engineer in multi-national companies such as Shell and ENI Saipem, later at Sun Microsystems as a Technical Project Manager; Sony, London Stock Exchange and Panasonic as a Technical Consultant and finally at Citibank in their Global Asset Management Division as part of their Y2K team on the Technology Desk just to mention a few.
He has a first degree in Petroleum Engineering from the University of Port Harcourt and a Masters in Mineral Resources Engineering from Imperial College in London. In addition he has acquired many professional certifications in the fields of computer technology, project management and leadership including the PRINCE2 certification for technical project management. In September of 2020, he is set to begin another career in law.
Entertainment
The Prince has a wide series of interests in Music, Comedy, Dance, Photography and also in film. He has sponsored talent hunts, music festivals, state carnivals, founded his own groups, supported established acts and sent many students on world class training. His love for the arts began from his interaction as a child. His father was a huge classical fan and he was encouraged to participate in plays growing up. In University, he lived on campus and took part in variety shows under the supervision of the great Prof Ola Rotimi and his family. He was in school with the kids.
Helping the Hard Worker - A Princewills Trust Initiative
Helping the Smart Worker - A Princewill Political Associates Initiative
Flood and Disaster relief - A Princewills Trust Initiative
Youth Development - International - A Princewills Trust Initiative
Melody Shelters - A Princewills Trust Initiative
Women Empowerment - A Princewills Trust Initiative
Micro-finance schemes - A Princewills Trust Initiative
King Amachree Scholarship - A Princewills Trust Initiative
Conflict Resolution - A Princewills Trust Initiative
Del York New York Film Academy - A Princewills Trust Initiative
Medical Missions - A Princewills Trust Initiative